Unveiling of the New City Wide Brand
The City of Selah, Selah Downtown Association, Selah School District and Selah Chamber of Commerce has all came together to hire Arnett Muldrow to help Selah with Branding & Development.
At 11:30 AM Friday June 19th 2015, there was a public barbecue and meeting at the Selah Civic Center by Arnett Muldrow to unveil the new city wide brand. There was a good community turnout.
Here are some photos of the unveiling of the new city wide brand: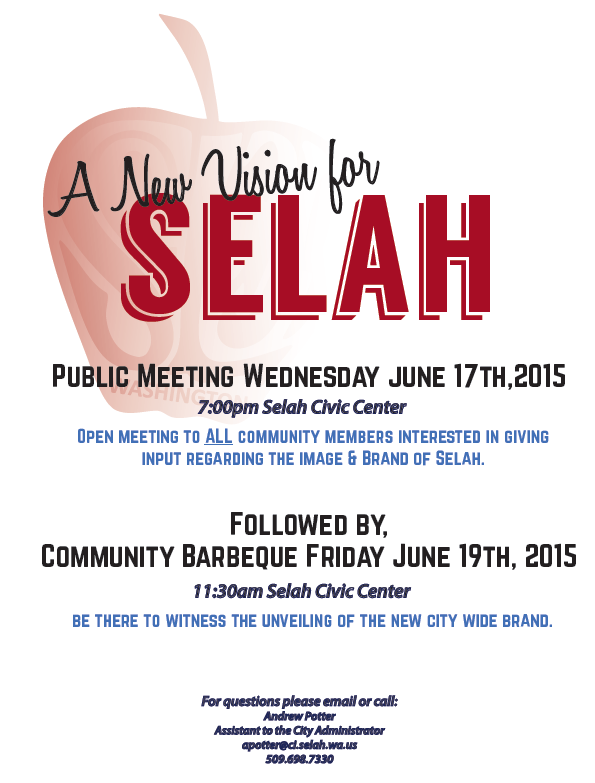 ---
---
Selah Sweets
Shaved ice, Souvenirs, and makes pre-order snacks.
Inside and outside seating at the shop. Off site catering.
Eastern Washington Adventures
is an Outdoor Recreation Information Center that holds many free events.
---
SHARE